About This File
Find the trader Niviarsiaq of the Cold Winds traveling with her packhorse between Morthal, Dawnstar and Winterhold, or sandboxing in the towns. At weekends she stays in Morthal. She will be happy to trade with you and to have a nice chat.


Full package: Common people of Skyrim wear now distinguished ethnic outfits, fitting for the cold and their daily routines.
Included are 32 female dresses, 25 male coats, 5 children clothes, 2 pair of children boots, 13 pair of male and female boots, 10 hoods and hats. Some of them have no male or female counterpart, i.e. the servant dresses are for females only. In the vendor and full package included are some of my Redguard armor, craftable and temperable. Worker's boots and thick gauntlets can be worn by children. The gauntlets refuse to show up in the barter menu, but you can craft them at the tanning rack.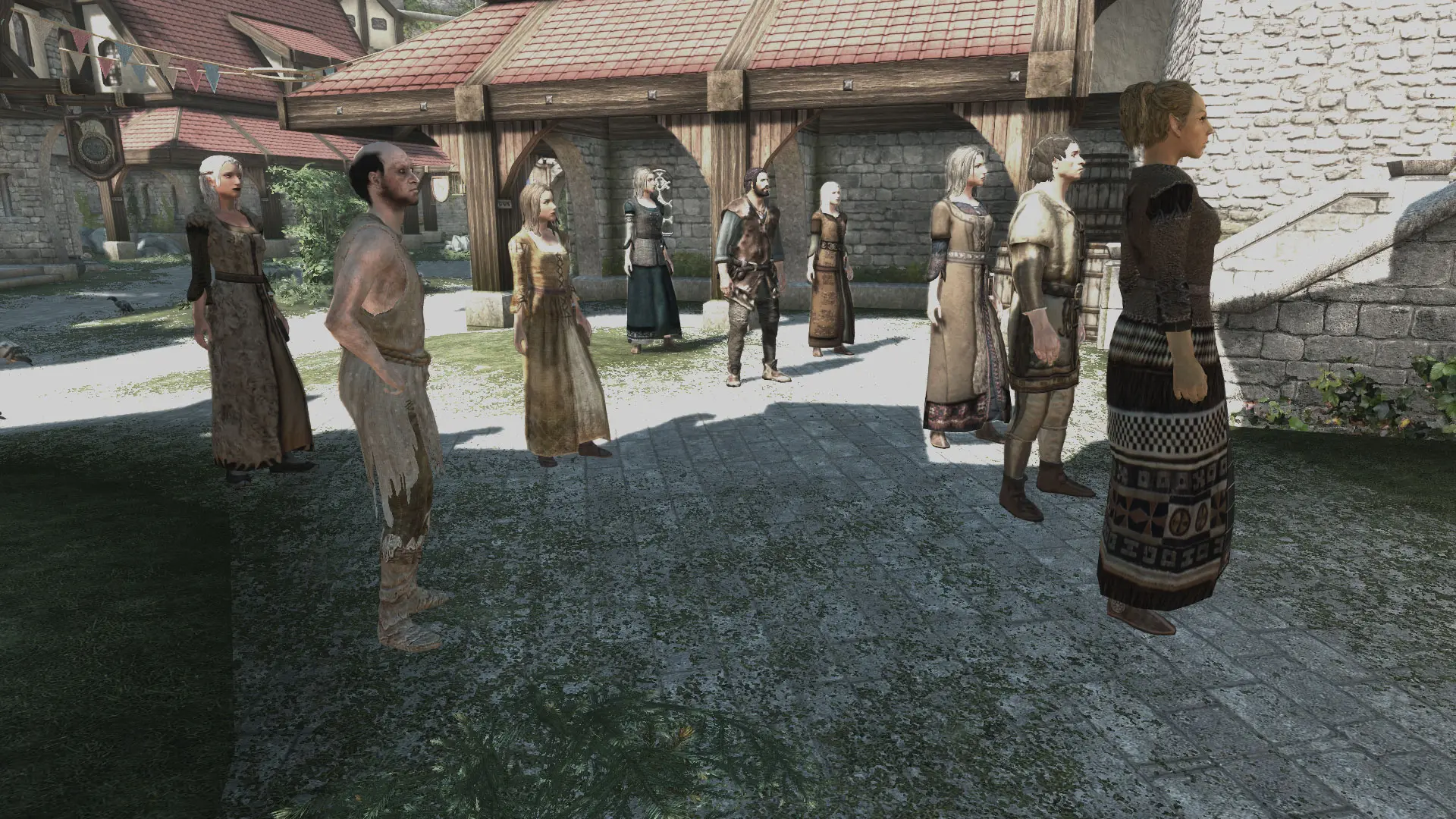 I used only natural materials: Different types of fur, leather, skins, cotton, linen, felt, reed and wool. I always thought Skyrim common clothes are so... cultureless. I brought back to you the culture and arts of embroidery, leather crafts, beadworks, quilling and weaving. Enjoy!

- Full package with trader and npc clothes replacer - USLEEP compatible - Frostfall compatible
This mod is standalone. All DLCs are needed, if you use USLEEP.
                                      Update.esm is needed if you don't use USLEEP.

Replacer: Farms and small Settlements merely use vanilla clothes, I stayed mostly with cities and towns of Vanilla Skyrim. I assigned them carefully to the individual. If you don't agree with my choices, feel free to use ck to change outfits.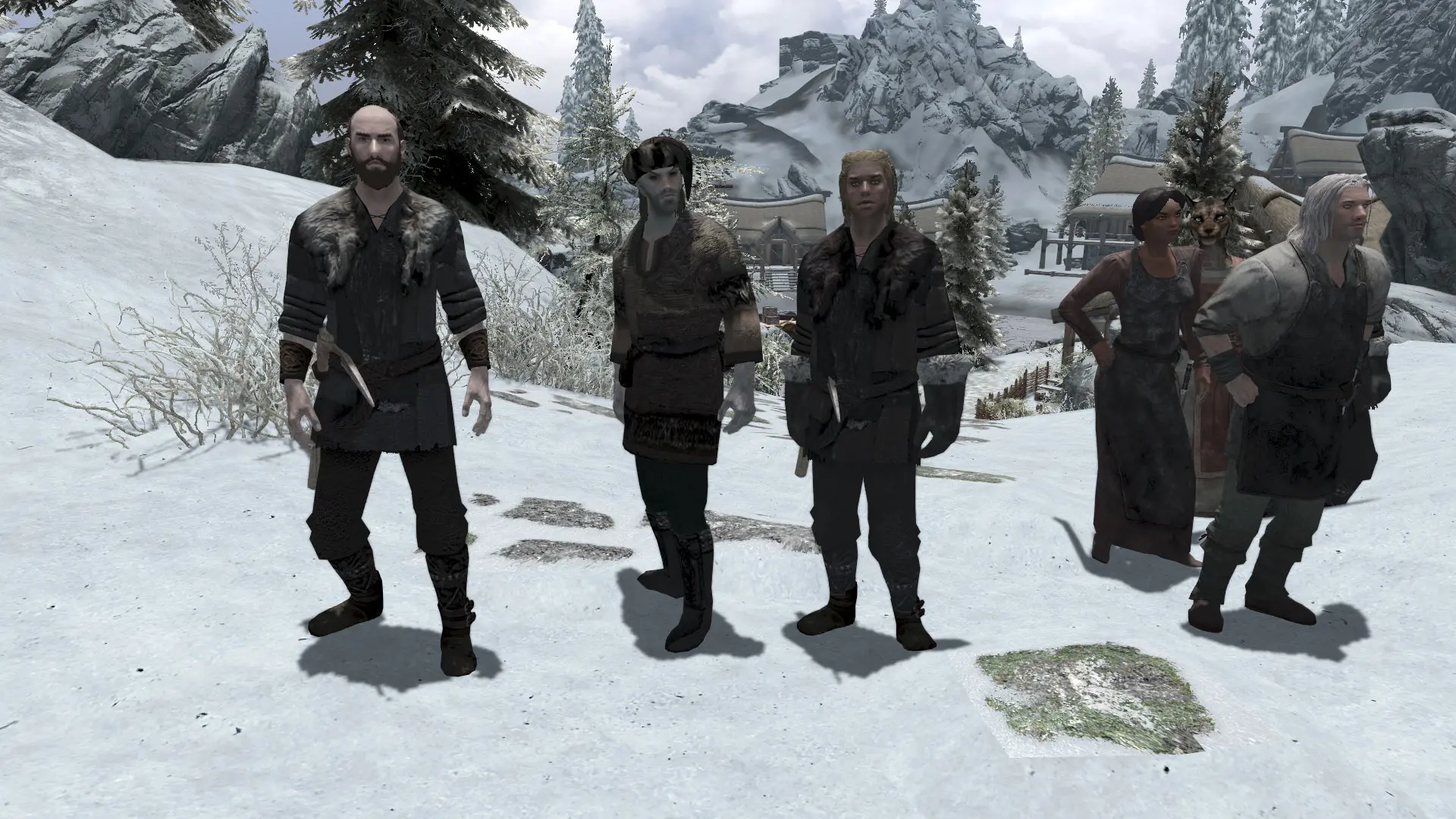 1k textures, saved in DXT1, Worker's clothes in DXT5, no need to use Ordenador on the textures. No possibility for me to do larger resolutions. I'm aware of textures that are a bit unsharp. I used them because I loved the materials and patterns. Texture stretching is a big problem and is caused by bad UV maps, nothing I can do about it. And I do not care for body mods, so please don't ask me for making that compatible with cbbe or whatever. Not compatible with RS Children!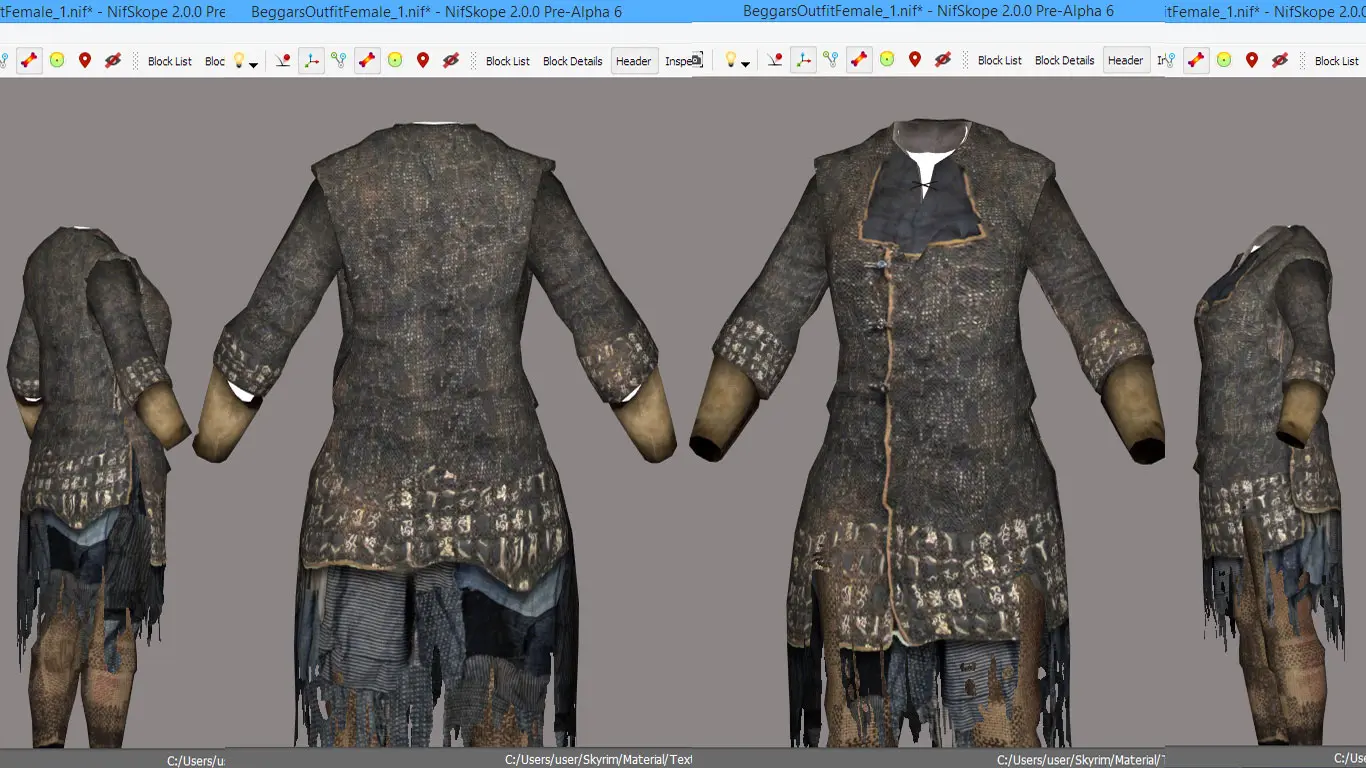 New: Beggars wear warm clothes, too.

Credits: 
Arthmoor for USLEEP. Incredible work, thank you so much.
chesko for Frostfall and his kind support for other mods and generally his incredible work.
noraimironhand and laup for parts of the packsaddle and kindly given permissions

Permissions:
If you want to use the packsaddle, you need the permission of noraimironhand (on nexus).
All other:
Use my work for your own mods or port it over to where you like, this includes voice files and anything you like. Please do not upload my work to Steam. And you may not use my stuff in payed mods. If you use any of my work, please credit me.
Don't hesitate to leave a comment. Happy modding .