About This File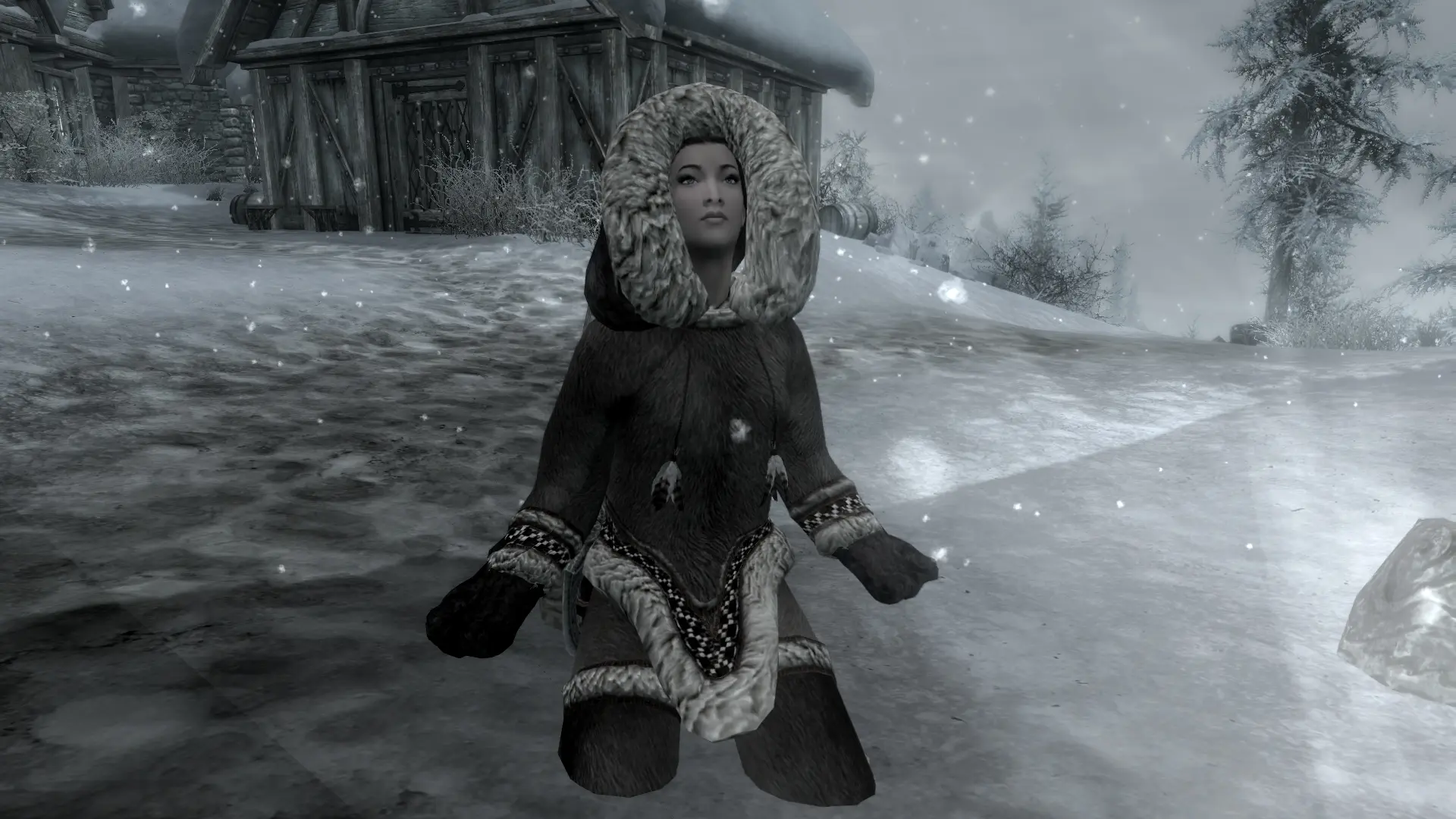 Solstheim is a very cold place and the Skaal a spiritual folk. They hunt horker, hare, wolf and bear and use everything nature gives them freely. Now this will be reflected in their appearance: They wear clothes made of hide, leather, thick fur from every animal with unique tribe patterns.
Player can wear that, too: In Skaal Village near a housewall is a chest where you will find coats, hoods, gauntlets, boots. Stay warm with Frostfall installed.
Known Issue: The male coat model shows a gap at the wrist during the hammering animation or if you swing a weapon. I think the rigging is wrong here, unfortunately not my area of expertise.
Requirements: Skyrim.esm, Update.esm, Dragonborn.esm
Credits: Higeyosi (hifoo on nexus) for the fantastic models and freely given permissions
Chesko for Frostfall
Permissions: Use in your own mods or modify, but credits must be given to hifoo and Tasheni. Don't upload this mod on any other site. Don't use my assets for payed mods.
Your comments are welcome. Happy modding.