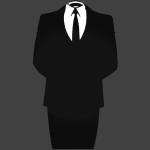 Posts

10

Joined

Last visited
Profiles
Forums
Downloads
Gallery
Everything posted by woodwards031
Well, I wanted two instances of the game. A dummy SSE game directory on the desktop with a cleaned with xEdit, optimized version for gameplay, which I can point MO2 towards if I just wanna play. This has SKSE, ENB, etc. in and a raw version of the game that I use for mod creation in the main steamapps directory.

Well, I only did it because LOOT recommended that I do so. Wonder why LOOT recommends cleaning master files if it's not really recommended amongst the community.

Hi all, I'm just cleaning all the master esm's from Update through to my CC content. I was just curious when I saw that you had to manually remove a conflict in Dawnguard which flags up orange/yellow. My question is, is it safe to remove all conflicts that are flagged up orange/yellow in xEdit?

Great to know... I should fit right in!

A couple of fixes are already on here but I created Woody's Landscape for Skyrim SE on XB1.

Hey guys, I just wanted to take the time to drop a post introducing myself to the community. My name is woodwards031 or Woody for short, I'm a modder and mainly develop mods for Skyrim SE. I've been modding on and off for roughly 4-5 years and mainly do landscape related mods and a few fixes here and there. I've decided to host my mods on this site due to being tired of the elitism, hypocrisy and toxicity that infects the Nexus Skyrim SE community (which is getting worse) and wished to not have any part of it, start afresh elsewhere and join a community elsewhere which, I hope is nothing like that found on Nexus.

Version 1.0.0

5 downloads

Description: Not entirely sure if this is already a thing in ARS Metallica but if not, this mod adds two new Steel Ingot recipes. Users can now craft Steel Ingots from either Iron Bar and Corundum Ore or Corundum Bar and Iron Ore. Permissions: - Please do not share this mod on other site including and especially Nexus.