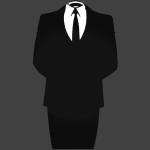 Posts

163

Joined

Last visited
hlp's Achievements

Brother (3/10)
26
Reputation
F4SE is updated already and there are almost no offset changes in the runtime.

It should be free on BethNet until the 31st now. I got my third copy this way

Fallout 4 updated to 1.10.130, no change log that I saw but this time around there are changes and not only "things" added (like it had been since 1.10.98). Also the scripts sources have been updated , see here : https://bethesda.net/community/topic/329578/fo4-creation-kit-update-1-10-130-0

There is a "changelog" in the community forum (https://bethesda.net/community/topic/230576/fallout-4-patch-1-10-111-0). There is the exact same one for Skyrim (https://bethesda.net/community/topic/230577/skyrim-se-patch-1-5-50-0).

Based on F4SE and just like it was for 10.10.106, 1.10.111 does not make any change to the existing code, so it should contain no fixes to the runtime, only additions.

ESL all share load order ID FE, but heir actual load order is before all ESP that are not masters of ESL files. For games supporting ESL files, load order ID and load order index are no longer identical.

I think VATS is used in Skyrim for the kill cam. And yes the data could probably be extracted from the EXE with an algorithm similar to the one I used for finding the Default objects. I just never dig into that yet. The easiest starting point would be to know of one that isn't in the ESMs

Ok. I wasn't totally sure it was. And since the bug appeared I always added a test for None whenever an array could be null of full of none.

I remember it being mentioned as a corrected issue in one of the release then I encountered it again on a later release...

I wondered if that issue was not related to F4SE. Did your test sample was without it ?

I got an update of the scripts.zip two days ago. Was I late or did they finally published them ?

I never used those settings, but Zilav added them for that specific usage.

Check the "UI Settings" tab of the Options form for sizing and fonts.

Yes sorry about that. As is it was pretty useless. Since then I did send to Sharlikran the part that is useful and made use of this snippet of code (it is something inside my xEdit plugins for xxSE but the up to date versions are not packaged and uploaded yet).